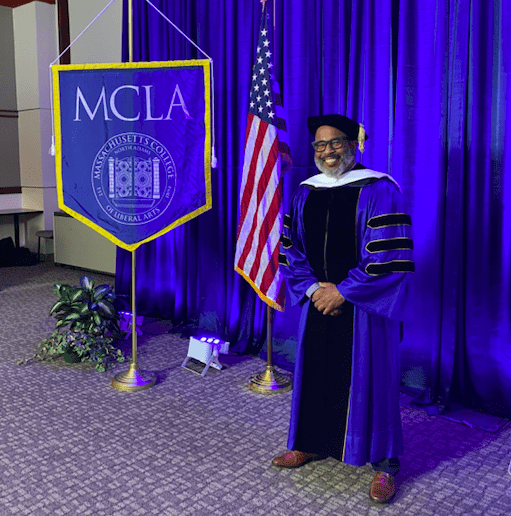 We have huge news…
This year, Ty Allan Jackson is serving as Commencement speaker for the Massachusetts College of Liberal Arts Class of 2021, and has received an honorary Doctorate of Humane Letters!! 🤯🥳
We here at TAJ LLC headquarters could not be prouder of Ty, and are grateful that President Birge and MCLA have recognized his success as an author, motivational speaker, and community leader. His achievements are a testament to his hard work, perseverance, vision, and support from his friends and family (special shout-out to Martique, Aja, Ajai, and Alia ❤️). And it all began in a book store, where Ty was looking for a children's financial literacy book for his son. Unable to find one, Ty decided that same day to write one himself. He didn't have a degree in writing; he didn't even go to college. He had no "qualifications" to write (and ultimately self-publish) a book. He just did it, and figured it out along the way.
Over the next decade, Ty found his purpose in inspiring children to read and dream big. Ty has written five books (with two more on the way🤗📚), performed three TedX talks, received honors like the Massachusetts inaugural MLK Jr. Content of Character Award, and seen his books adapted into plays and featured on prestigious media outlets. He met tens of thousands of children, who have motivated him to keep writing. And with this honorary Doctorate, Ty is achieving a dream he didn't even know he had. The moral of the story: DREAM BIGGER! You are capable of more than you know.
Financial Literacy Month Giveaway!!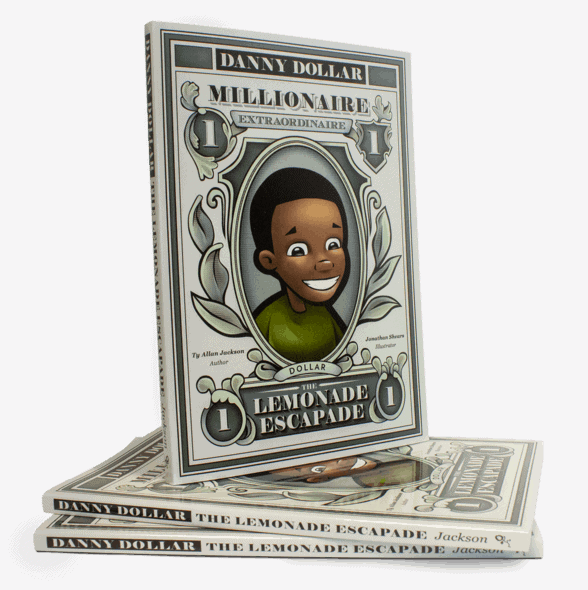 Ty's journey began with his first book, Danny Dollar Millionaire Extraordinaire: The Lemonade Escapade. Danny has been adapted into a play 🎭, turned into a financial literacy program 💰 by Northern Kentucky University and The Federal Reserve of Cleveland, and was featured on Disney+ and Good Morning America, among other news outlets 🎬.
So in honor of Danny and financial literacy month, and in celebration of Ty's honorary Doctorate, we are going to give away one copy of Danny Dollar every day in April! We will choose each day from a pool of new email subscribers. I'm not going to lie: we are trying to grow our following. There, I said it 🤑😆🙃🤪. But it's because we want to reach as many kids as possible! Danny Dollar can change the way that young readers see themselves and the world they live in. It is empowering, educational, and just a great story. So, our loyal friends, help us get Danny out into the world by sharing this post with a family who deserves a free book. And let's face it: EVERYONE deserves a free book!! 📚
Newbies (hello and welcome!) can enter to win a free copy of Danny Dollar by clicking on the Subscribe button below! 
We thank you all for your support over the years; we couldn't have done it without you!!! 💛 💛 💛