Danny Dollar Academy (DDA) is a financial literacy program that was developed in 2016 by the Northern Kentucky Center for Economic Education (NKU CEE) in partnership with Ty Allan Jackson. The DDA program was designed to promote financial literacy and entrepreneurship through the children's book Danny Dollar Millionaire Extraordinaire: The Lemonade Escapade. Ty wrote Danny Dollar to increase reading and financial literacy for underprivileged students in grades 3, 4, and 5. In 2018, the Federal Reserve Bank of Cleveland became a program partner, assisting with curriculum design and development, and piloting DDA with 300 4th and 5th grade students in Ohio. The program has reached thousands of students in grades 3-6 across 5 states, including Kentucky, Ohio, New York, North Carolina, and Massachusetts.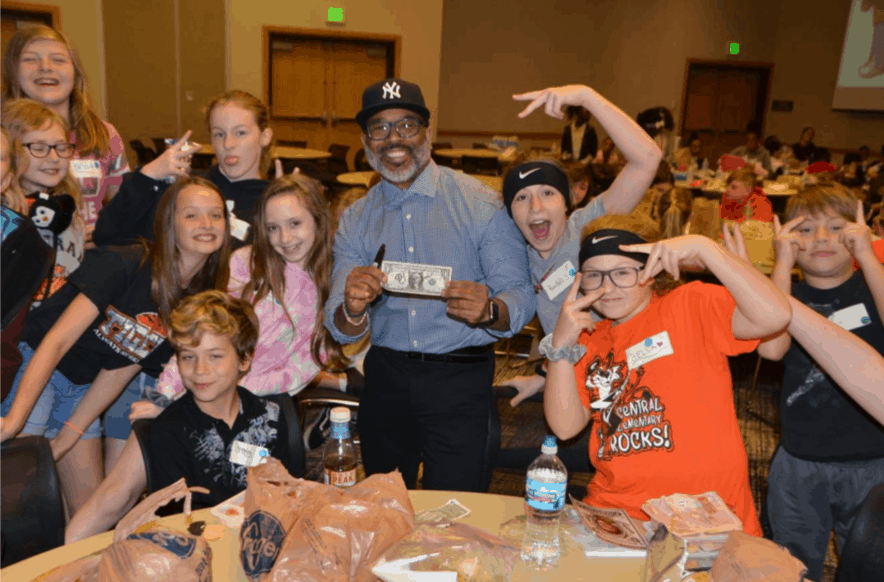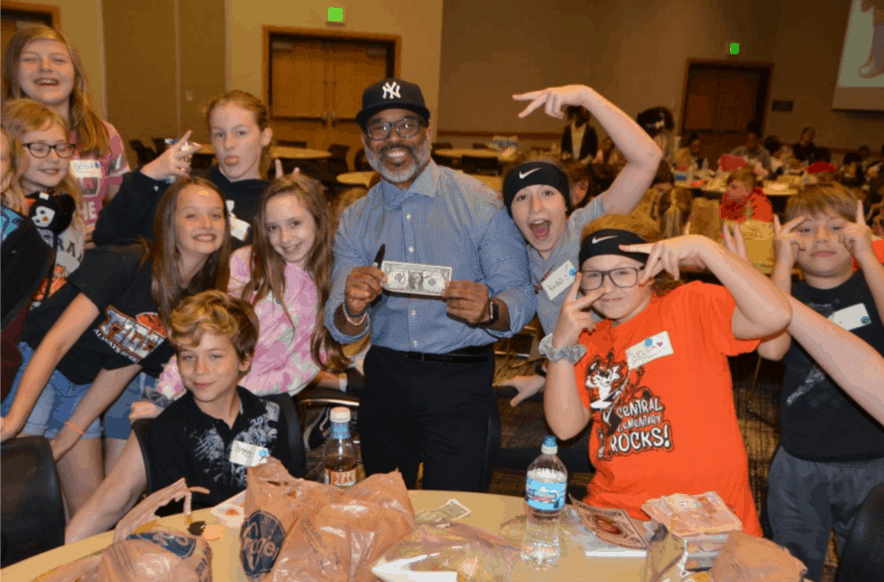 As part of the program, educators attend a professional development workshop, complete pre-and post teacher and student assessments, participate in classroom visits, and complete a student-led project that utilizes the financial literacy and entrepreneurship concepts learned throughout the program. As part of the two-hour professional development workshop, educators receive training on implementing the DDA program in their classroom, the program curriculum which includes a teacher guide, and classroom sets of activity materials, and additional resources.
Throughout the week-long DDA program, students learn the principles of credit, debt, banking, marketing and so much more. At the beginning of the program, students are given a pre-assessment about their knowledge of finance and entrepreneurship. After reading Danny Dollar, students are lead by their teachers through a financial curriculum. At the end of the week, students transform the concepts they've learned into creative projects, including business plans, career projects, financial powerpoint presentations, visual art, dance and music composition. Ty visits the students and gets to personally see their projects and performances.
Some students even start their own business and donate profits to their community. At the end of the program, the students take a post-assessment to see how much knowledge they retained.
To learn more, or to bring the revolutionary DDA program to your school, visit www.dannydollar.academy.