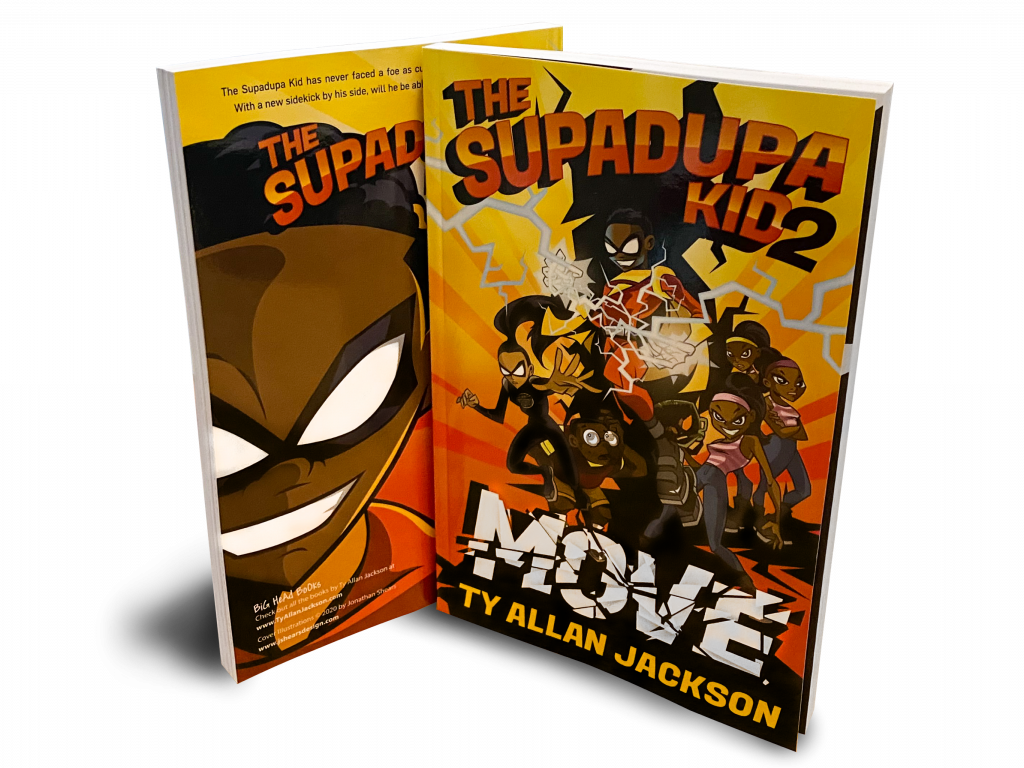 The Supadupa Kid 2: MOVE
I'm so proud and excited to announce that I am now the author of five books…The Supadupa Kid 2: MOVE has arrived! This book has been a long time in the making, and I am so excited for Supadupa Kid fans to read it.
The Supadupa Kid returns in this fun and exciting sequel, but this time he's not fighting alone… Along with best friend Ronald and new sidekick Muévete, Javon attempts to take down his most wicked nemesis yet: the villainous Dark Matter. Order your own copy to find out if The Supadupa Kid can save his hometown once again!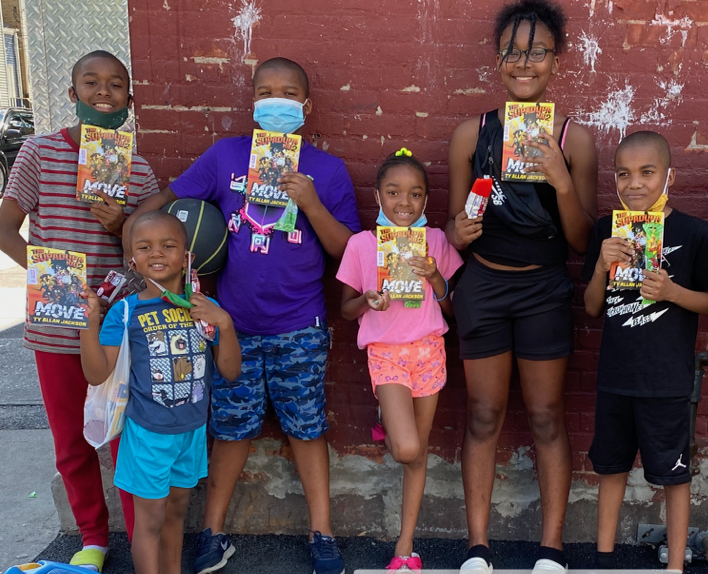 2,000 Books
Last week I partnered with Albany literacy organization The Red Book Shelf and MVP Health Care to promote reading and prevent "Summer Slide." Together we handed out 2,000 copies of The Supadupa Kid 2!! It was such a joy to share my book with kids in the Albany area, and I cannot wait to hear what they think!

But before handing out the books, I had a lot of signing to do…
Virtual Book Signing and Giveaway
Using my trusty Sharpie markers, and with the help of my daughter and her friends, I signed 2,000 books in one day! Can you guess how long it took me to sign all 2,000 books? Submit your guess to my Instagram page by August 7th for a chance to win my entire book catalogue, including two copies of The Supadupa Kid 2, and two Supadupa Kid T-shirts!

I will reveal the winner and the correct answer at my virtual book signing on August 8th at 12 EST. Tune in to Instagram Live to order your book and see me sign it in real time! I'll even read some excerpts from the book and answer all of your questions.

I hope to see you there, and in the mean time, happy reading!